Herbal Pain Reliever
Pack: 50 ml Bottle in Mono Carton
Description
Arnorex Lotion
Useful in Appetite Stimulation
Therapeutic Segment : Appetite Stimulants
Packing : 225 ml Bottle in Mono Carton
Benefits :
A natural remedy to improve Appetite & Digestion
Enhances food intake
Improves overall physiological functions
Promotes Weight Gain
Helps treat anorexia & flatulence
Gandhapura Oil
Act as anti-inflammatory and antispasmodic.
Nilgiri Oil
Reduces Pain and Inflammation,best Joint & Muscle Pain Reliever.
Kapoor
Used as a "counter irritant," reduces pain & swelling.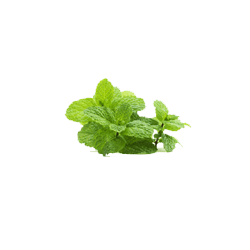 Pudina sat
It helps soothing an aching back,sore muscles & headaches.
Turpentine Oil
Applied for joint pain,cramps,muscle pain,nerve pain,& toothaches.
Composition
Each soft gelatin capsule contains :
| | |
| --- | --- |
| Guduchi (Tinospora Cordifolia) | 250 mg |
| Saunf (Foeniculum Vulgare) | 100 mg |
| Jeera (Cuminum Cyminum) | 150 mg |
| Pippali (Piper Longum) | 20 mg |
| Nagarmotha (Cyperus Rotundus) | 150 mg |
| Haritaki (Terminalia Chebula) | 100 mg |
| Saunth (Zingiber Officinale) | 100 mg |
| Tejpatra (Cinnamomum Tamala) | 100 mg |
| Ajowan (Carum Roxburghianum) | 100 mg |
| Marich (Piper Nigrum) | 25 mg |
| Chitrak (Plumbago Zeylanica) | 100 mg |
| Ashwagandha (Withania Somnifera) | 50 mg |
| Dhania (Coriandrum Sativum) E | 100 mg |
| Amala (Emblica Officinalis) | 300 mg |
| Chinch Kshar | 50 mg |
| Mulethi (Glycyrrhiza Glabra) | 100 mg |
| Kokum Juice (Gracinia Indica) | 300 mg / 5 ml |
Additional information
| | |
| --- | --- |
| Dosage Form | |
| Therapeutic Segment | |