Natural Hair Care Capsule
Pack: 1 x 15 Capsules (Blister Pack) in Mono Carton
Description
Bester Capsules
Natural Hair Care Capsule
Therapeutic Segment : Hair Loss
Packing : 1 x 15 Capsules (Blister Pack) in Mono Carton
Benefits :
Promotes healthy hair growth
Helps to reduce thinning of hairs
Promotes blood flow to scalp
Helps prevent hair damage
Prevents premature graying of hair
Helps fight dandruff, snow flakes & hair loss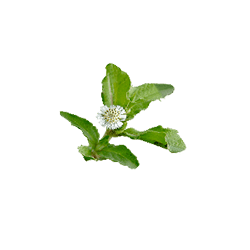 Bhringraj
Bhringraj is an effective solution for treating scalp infections and hair fall.
Brahmi Extract
Repair hair follicles,strengthen scalp for healthy hair growth
Shankhapushpi
Shankhapushpi controls hair fall and greying of hair
Triphala
Effective at promoting hair growth.
Muktashukti Bhasma
Balances Kapha and Pitta
Saptamrit Loha
Provides nutrients,strength in hair follicles and scalp pores.
Composition
Each soft gelatin capsule contains :
| | |
| --- | --- |
| Bhringraj Extract (Eclipta Alba) Wh.Plt. | 100 mg |
| Brahmi Extract (Bacopa Monnieri) Wh.Plt. | 100 mg |
| Shankhpushpi Extract (Convolvulus Pluricaulis) Wh.Plt. | 100 mg |
| Ashwagandha Extract (Withania Somnifera) Rh. | 25 mg |
| Mulethi Extract (Glycyrrhiza Glabra) Rh | 25 mg |
| Kali Tili Extract (Sesamum Indicum) Sd. | 25 mg |
| Jatamansi Extract (Nardostachys Jatamansi) Rt | 25 mg |
| Karanj Extract (Pongamia Pinnata) Bk. | 25 mg |
| Gudhal Extract (Hibiscus Rosa-Sinensis) Fl. | 25 mg |
| Guduchi Extract (Tinospora Cordifolia) St. | 25 mg |
| Triphala.Ass | 45 mg |
| Gandhak Rasayan.Ass | 10 mg |
| Suwarna Makshik Bhasma.Ass | 20 mg |
| Muktashukti Bhasma.Ass | 40 mg |
| Arogyavardhani Vati.Ass | 20 mg |
| Mandur Bhasma.Ass | 20 mg |
| Saptamrit Loha.Ass | 75 mg |