Enriched with Aloe-vera, Vitamin E, Basil & Neem
Pack: 50 ml Bottle
Description
Maxisoft Hand Sanitizer
Keeps hands clean, fresh & free from germs.
With Maxisoft Hand Sanitizer it is protection on-th-go without soap & water. This sanitizer is formulated with skin conditioning emollients, designed to be used multiple times without drying your hands. Now with Maxisoft hands will not only be protected from germs and viruses, but from dryness as well. It works well on sanitizing and killing 99.9% of the germs, and it's incredibly pleasant to smell thus keeping you healthy & nourished. Prevents infection, and ensures total hand hygiene.
Enriched With: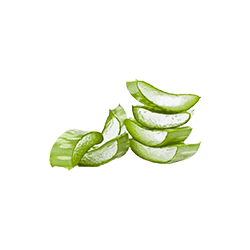 Aloe
Aloe Vera contains natural moisturizers that help retain moisture on dry and rough skin. Forms a protective layer on your skin leaving it soft for you.
Neem
Posseses effective antifungal & antibacterial properties that help killing & protecting against germs.
Basil
It is highly effective against bacteria. It has antiseptic & anti-inflammatory properties
Vitamin E
A powerful antioxidant which is absorbed easily into the skin. Essential for healthy skin, cell protection and maintenance
Benefits
✓ Gentle on skin but tough on germs.
✓ Keeps hands moisturized & doesn't dry them.
✓ Purifies hands without the use of water.
✓ Ensures total health hygiene.
✓ Helps prevent itching.
✓ Kills 99.9 percent of germs without soap or water.
✓ Gives your hand a pleasant aroma which lingers around for hours.
Direction for use
Apply on your palm, spread & rub over back of hand & fingertips until dry