Hand Sanitizer – Chlorhexidine Gluconate & Ethyl Alcohol
Pack: 100 ml | 250 ml | 500 ml  | 1 lit | 5 lit
Description
Maxisoft Hand Sanitizer
Maxisoft brings you an ultra-premium range of Hand Sanitizers to protect your hands from germs and bacteria. With a global pandemic prevailing around us, it has become even more important to maintain hand hygiene at all times.
When we leave our homes, we come in contact with common surfaces like elevator buttons, door handles, grocery carts etc which are a breeding ground for germs and bacteria. However, it is impossible to have access to soap and water at all times. Having a sanitizer with you comes in handy in situations like these.
Composition: Hand Sanitizer – Chlorhexidine Gluconate & Ethyl Alcohol
Therapeutic Segment: Hand Sanitizer
Packing: 100 ml | 250 ml | 500 ml  | 1 lit | 5 lit
Enriched with
Hover Box Element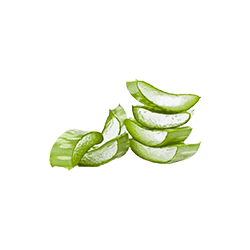 Aloe
aloe vera in hand sanitizer provides moisture and nourishment to help balance the harsh drying effects of alcohol.
Hover Box Element
Vitamin E
Has rich antioxidant properties which help Prevents gems
Hover Box Element
Neem
Neem leaf extract which has potent anti-microbial, anti-fungal and anti-viral properties.
Benefits
Protects from 100 illness causing germs
Great for everyday personal and home hygiene
Anti-bacterial disinfectant liquid cleaner has a fresh fragrance
Contains 76% alcohol for instant protection from germs, bacteria and virus.
Kills 99.9% without soap or water.
Keeps your skin soft and supple even after daily use.
Protects from 100 illness causing germs
Maxisoft is Multi-purpose cleaner is safe on skin and on all surfaces
Direction of use
Apply on your palm spread and rub on the back of hands and finger tips until dry
Additional information
| | |
| --- | --- |
| Dosage Form | |
| Therapeutic Segment | |