To regulate bowel movements
Pack: 1 x 10 Tablets (Blister Pack) in Mono Carton
Description
Fybofresh Tablets
To regulate bowel movements
Fybofresh Tablets is essentially an ayurvedic medicine for constipation which stimulates bowel movements and offers instant relief from the pain and discomfort caused due to constipation. It is an antiflatulent, antispasmodic, and laxative. Also, it is a carminative and motility regulator of the gastrointestinal tract. Fybofresh Tablets provide better and synergistic effects.
Therapeutic Segment : Laxative
Packing : 1 x 10 Tablets (Blister Pack) in Mono Carton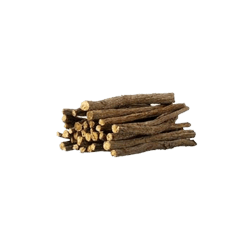 Mulethi
It can help with constipation, and for digestive problems
Sunth
It helps to calm irritation in the digestive system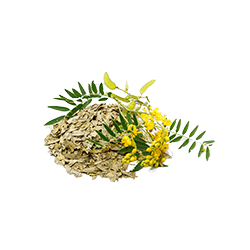 Senna
It is used to treat constipation and irritable bowel syndrome
Hing
Help alleviate digestion problems like upset stomach
KALA NAMAK
It is believed to relieve flatulence and heartburn
Indrayan Mool
It kills Intestinal worms and is used for treatment of Colitis.
• Increases the quantity of water in the stool
• Effectively regulates bowel movements
• Effectively relieves acute & chronic constipation
• Herbal bulking agent, helps to pass stools more smoothly
• Helps soft evacuation & relieves Hemorrhoids
• Herbal preparation free from side effects
Acute and Chronic Constipation.
To relieve IBS symptoms
To regulate bowel movements
Hemorrhoids
For Severe Constipation (Less than 1-2 Bowel Movements per week) 2 pills before going to bed.
For General Constipation (Less than 3 Bowel Movements per week) – 1 pill before going to bed.
Recommended Course: Minimum 1 month
Or as directed by Physician
Recommended for ages 10 and above
Composition
Each soft gelatin capsule contains :
| | |
| --- | --- |
| Laxative Tablets – Ajowan (Carum roxburghianum) | 25 mg |
| Mulethi (Glycyrrhiza glabra) | 50 mg |
| Sunth (Zingiber officinale) | 50 mg |
| Nishodh (Ipomoea Turpethum) | 25 mg |
| Senna (Cassia angustifolia) | 100 mg |
| Hing (Ferula assafoetida) | 50 mg |
| Himej (Terminalia chebula) | 50 mg |
| Triphala | 45 mg |
| Eranda Seeds Oil (Ricinus communis) | 25 mg |
| Saindhav | 30 mg |
| variyali (Foeniculum vulgare) | 25 mg |
| KALA NAMAK | 50 mg |
| Indrayan Mool (Hemidesmus Indicus) RT DGV | 50 mg |
| Abhayadi Modak | 50 mg |