To regulate bowel movements
Pack: 1 x 10 Tablets (Blister Pack) in Mono Carton
Description
Fybofresh Tablets
To regulate bowel movements
Maxisoft Gulabjal Soap wraps your skin with unique blend of roses and leaves skin with delicate floral scent of blooming flowers. It instills a sense of harmony and spirituality. Gulabjal Soap adds a fragrant, refreshing touch to the skin. Gulabjal when mixed with glycerine creates an incomparably exquisite soap. It leaves the skin feeling refreshed for hours.
Therapeutic Segment : Laxative
Packing : 1 x 10 Tablets (Blister Pack) in Mono Carton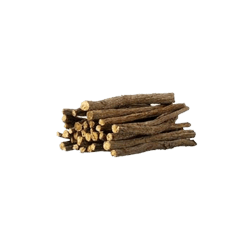 Mulethi
It can help with constipation, and for digestive problems
Sunth
It helps to calm irritation in the digestive system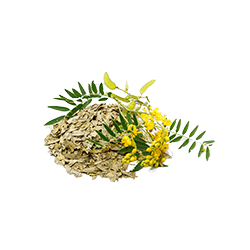 Senna
It is used to treat constipation and irritable bowel syndrome
Hing
Help alleviate digestion problems like upset stomach
KALA NAMAK
It is believed to relieve flatulence and heartburn
Indrayan Mool
It kills Intestinal worms and is used for treatment of Colitis.
Increases the quantity of water in the stool
Effectively regulates bowel movements
Effectively relieves acute & chronic constipation
Herbal bulking agent, helps to pass stools more smoothly
Relieves IBS symptoms, Hemorrhoids
Helps soft evacuation
Helpful for treating arthiritis pain
Effectively controls joint pain & inflammation
Relieves morning stiffness
Improves range of movements
Safe for long term use
Provides relief from low back pain , sprains & strains , sports injuries , frozen shoulder & stiff neck
Gently lather the soap on face and body for at least 3 minutes before rinsing.
Use twice daily to keep skin clear, smooth and protected.
Composition
Each soft gelatin capsule contains :
| | |
| --- | --- |
| Laxative Tablets – Ajowan (Carum roxburghianum) | 25 mg |
| Mulethi (Glycyrrhiza glabra) | 50 mg |
| Sunth (Zingiber officinale) | 50 mg |
| Nishodh (Ipomoea Turpethum) | 25 mg |
| Senna (Cassia angustifolia) | 100 mg |
| Hing (Ferula assafoetida) | 50 mg |
| Himej (Terminalia chebula) | 50 mg |
| Triphala | 45 mg |
| Eranda Seeds Oil (Ricinus communis) | 25 mg |
| Saindhav | 30 mg |
| variyali (Foeniculum vulgare) | 25 mg |
| KALA NAMAK | 50 mg |
| Indrayan Mool (Hemidesmus Indicus) RT DGV | 50 mg |
| Abhayadi Modak | 50 mg |