Height Stimulant For Growing Children
Pack: 225 ml Bottle in Mono Carton
Description
Grokind Syrup
Height Stimulant For Growing Children
Therapeutic Segment : Height Gain
Packing : 225 ml Bottle in Mono Carton
Benefits :
Potent herbal supplement that boosts the growth hormone production in the body
Facilitates the gain in height
Stimulates the pituitary gland, which helps in height increase
Improves Physical Weakness
Ashwagandha
Contains various minerals that broaden bone skeleton.
Amla
Amla regenerates & revitalizes all physical techniques.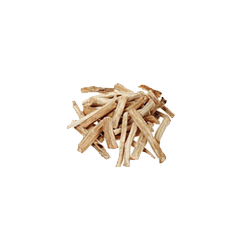 Satavari
Source of carbohydrates, proteins, fats ,vitamins B, C &A
Guduchi
Boosts immune system and makes sure that all organs work
Brahmi
Brahmi promotes brain growth.
Bhringraj
Works to rejuvenate the liver and treat hepatitis.
Composition
Each soft gelatin capsule contains :
| | |
| --- | --- |
| Babool (Acacia Arabica) | 300 mg |
| Ashwagandha (Withania Somnifera) | 100 mg |
| Amla (Embelica Officinalis) | 250 mg |
| Satavari (Asparagus Racemosus) | 200 mg |
| Guduchi (Tinospora Cordifolia) | 150 mg |
| Brahmi (Bacopa Monnieri) | 150 mg |
| Bhringraj (Eclipta Alba) | 150 mg |
| Kauncha (Mucuna Prurita) | 30 mg |
| Nagarmotha (Cyperus Rotundus) | 100 mg |
| Elaichi (Elettaria Cardamomum) | 20 mg |
| Dalchini (Cinnamomum Zeylanicum) | 50 mg |
| Vidhara (Argyreia Speciosa) | 50 mg |
| Gokhru (Tribulus Terrestris) | 75 mg |
| Shankhpushpi (Convolvulus Pluricaulis) | 100 mg |
| Vidari Kand (Pueraria Tuberosa) | 100 mg |
| Munaqqa (Vitis Vinifera) | 100 mg |
| Trikatu.Ass | 75 mg / 5 ml |
Additional information
| | |
| --- | --- |
| Dosage Form | |
| Therapeutic Segment | |