Enriched with Zinc Oxide, Aloe, Tea tree, Clove, Mint &Witch hazel
Pack: 100 gm Tube
Description
Lactozest Calamine Lotion
A wonder lotion for winsome skin.
Here's an age old, trusted & one-stop solution for all your skin woes. Be it open wounds, cuts, bruises or skin blemishes, Lactozest Lotion will become an integral part of your daily household.It keeps dark spots, blemishes and skin irritations at bay while keeping your skin well nourished & hydrated. Works as a natural astringent thus diminishing enlarged pores. It also controls excessive oil secretion.
Enriched With: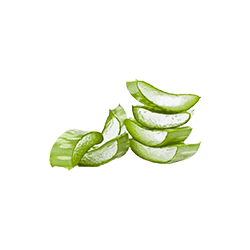 Aloe
It is moisturing, skin repairing and conditioning in nature. It can also be used for the relief of insect bites, itching and sunburn.
Tea Tree Oil
Treats minor wounds, encourages healing and prevents infection & moisturizes dry skin and protects from sunburn.
Mint
Strengthens skin tissues and helps reduce oily skin. It is helpful in treating inflammations such as acne. Preventing your pores from clogging up
Witch hazel
Has strong antioxidant and astringent properties are perfect for killing bacteria that lives within skin's pores, stopping cellular damage.
Clove
Used to cure acne, skin ulcers. It tightens the skin pores and improves oily skin condition.
Zinc Oxide
Works as a sunscreen by reflecting and scattering UV radiation
Benefits
✓ Helps soothe, heal &prevent pimple & acne.
✓ Protects from sunburns.
✓ Accelerates wound healing.
✓ Can also be used as a makeup base or primer.
✓ Helps eliminate dark spots.
✓ Soothes dry skin.
✓ Treats insect bites, armpit rashes, Jock itch.
✓ Reduces oiliness.
Direction for use
Apply gently on affected area as often as required and leave on.
Additional information
| | |
| --- | --- |
| Product Type | Lotion |
| Concern | Acne & Pimple |