Enriched with Aloe, Orange, Apricot, Exfoliating Luffa Fiber, Pro Vitamin B3 & E
Pack: 100 gm Tube
Description
Maxisoft Face Scrub
Deep yet gentle exfoliation for soft, glowing skin
In this fast moving world, Maxisoft Face Scrub is the right choice for getting the glow on in just one minute. Revive lackluster skin with this mild, refreshing scrub. Targeted exfoliator that detoxifies pores, fight breakouts & fades scars. It buffs away dulling dead skin cells thus leaving skin softer, smoother, and refreshed. This delectable scrub smooths away dryness to reveal soft, even & younger looking glowing skin.
Enriched With: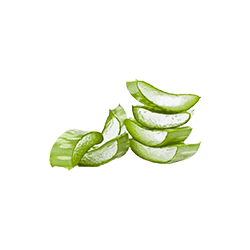 Aloe
Helps to tighten the skin pores and gently tone the skin.
Orange
Oranges have high levels of vitamin C.Vitamin C, together with vitamin E, can reduce the sunburn.
Vitamin B3
Helps to enhance the barrier function of the skin
Vitamin E
Vitamin E is a powerful antioxidant which is absorbed easily into the skin.
Apricot
Exfoliates damaged skin cells where poor pigmentation has occurred to reveal the newer, lighter skin cells beneath. It is a natural cleanser and anti-oxidant moisturizer.
Exfoliating Luffa (Loofah) Fiber
Exfoliating Luffa (Loofah) Fiber
Luffa or loofah takes away the dead skin cells from the skin, revealing a new and clearer skin surface. It also removes dirt or pollutants that are stuck in between your skin pores
Exfoliating Luffa (Loofah) Fiber
Benefits
✓ Promotes brighter & youthful looking skin.
✓ Improves skin texture and tone.
✓ Dirt, oil, impurities and dead skin cells are effectively removed.
✓ Skin looks heathier, smoother, glowing.
✓ Pores look tighter, unclogged and less visible.
✓ Revitalises skin and helps to reduce dark spots.
✓ Prevents new blackheads & blemishes from forming.
✓ Improves skin elasticity and protects against damaging environmental aggressors.
Direction for use
Take sufficient quantity of Maxisoft Face Scrub and apply all over face and neck.
Massage gently with finger tips in circular motion for 3 to 5 minutes.
Wipe out with damp cotton..
Additional information
| | |
| --- | --- |
| Product Type | Scrub |
| Concern | Cleansing & Exfoliating |