A valuable adjuvant in diabetes management
Pack: 1 x 15 Capsules (Blister Pack) in Mono Carton
Description
Diazest Capsules
A valuable adjuvant in diabetes management
Therapeutic Segment : Anti-diabetic
Packing : 1 x 15 Capsules (Blister Pack) in Mono Carton
Benefits :
Ensures better glycemic control
Decreases insulin resistance
Minimizes the risk of complications
Corrects dyslipidemia
Helpful in treating hypercholesterolemia , Type 2 diabetes & cardiovascular problems
Gudmar
Block receptors in intestines.
Jamun Extract
Helps in bringing down sugar levels in blood and urine
Methi Extract
Improves overall glucose tolerance.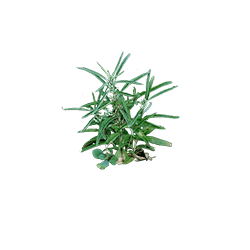 Mamejava
Prevent the progression of complications in diabetic patients
Guduchi
Reduce the body's absorption of sugar.
Chandraprabha Vati
Increasing the production of insulin.
Composition
Each soft gelatin capsule contains :
| | |
| --- | --- |
| Gudmar Extract (Gymnema Sylvestre) Lf. | 100 mg |
| Jamun Extract (Syzygium Cumini) Sd. | 50 mg |
| Karela Extract (Momordica Charantia) Wh.Plt. | 100 mg |
| Kalmegh Extract (Andrographis Paniculata) Wh.Plt. | 20 mg |
| Methi Extract (Trigonella Foenumgracum) Sd. | 50 mg |
| Neem Extract (Azadirachta Indica) Bk. | 25 mg |
| Mamejava Extract (Enicostimma Littorele) Wh.Plt. | 50 mg |
| Bilva Extract (Aegle Marmelos) Lf. | 20 mg |
| Kutaj Extract (Holarrhena Andtidysenterica) Bk. | 25 mg |
| Chiraita Extract (Swertia Chirayita) Wh.Plt. | 25 mg |
| Vijaysar Extract (Pterocarpus Marsupium) Exu. | 25 mg |
| Dalchini Extract (Cinnamomum Zeylanicum) Bk. | 10 mg |
| Guduchi Extract (Tinospora Cordifolia) St. | 40 mg |
| Sarponkha Extract (Tephrosia Purpurea) Wh.Plt. | 10 mg |
| Haridra Extract (Curcuma Longa) Rh. | 20 mg |
| Jeera Extract (Cuminum Cyminum) Sd. | 20 mg |
| Triphala Ghan.Ass | 30 mg |
| Chandraprabha Vati.Ass | 50 mg |
| Yashad Bhasma.Ass | 20 mg |
Additional information
| | |
| --- | --- |
| Dosage Form | |
| Therapeutic Segment | |