Bone Healing & Arthritis
Pack: 1 x 15 Capsules (Blister Pack) in Mono Carton
Description
Bonezest Capsules
Bone Healing & Arthritis
Therapeutic Segment : Bone Healing Supplement
Packing : 1 x 15 Capsules (Blister Pack) in Mono Carton
Benefits :
Reduces fracture healing time
Helps to gain early, normal tensile strength
Reduces pain, tenderness & inflammation
Acts as an anti-osteoporotic, reduces chances of refracture in bed ridden patients due to fracture
Strengthens muscle & tendon thus helps in early recovery
Possess analgesic properties comparable to aspirin & ibuprofen
Helpful in degenerative bones
Promotes bone growth and increases bone mass
Hadjod Extract
For healing fracture of bones.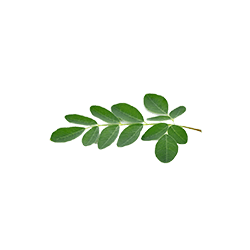 Shobhanjana
Contains high percentage of calcium to heal bones
Nirgundi Extract
Nirgundi is useful in reducing joint and muscular pain
Abha Guggle
Used for rheumatoid arthritis, paralysis.
Lakshadi Guggul
Has antiarthritic and chondroprotective activity.
Composition
Each soft gelatin capsule contains :
| | |
| --- | --- |
| Hadjod Extract (Cissus Quadrangularis) St. | 300 mg |
| Shobhanjana Extract (Moringa Oleifera) Sd.Lf | 50 mg |
| Nirgundi Extract (Vitex Negundo) Lf. | 50 mg |
| Arjuna Extract (Terminalia Arjuna) Bk. | 20 mg |
| Ashwagandha Extract (Withania Somnifera) Rt. | 20 mg |
| Rasna Extract (Pluchea Lanceolata) Lf. | 20 mg |
| Haridra Extract (Curcuma Longa) Rh. | 30 mg |
| Abha Guggle.Ass | 50 mg |
| Sankh Bhasma.Ass | 20 mg |
| Abrak Bhasma 60 Puti.Ass | 10 mg |
| Kukkutandtwak Bhasma.Ass | 20 mg |
| Lakshadi Guggul.Ass | 100 mg |
Additional information
| | |
| --- | --- |
| Dosage Form | |
| Therapeutic Segment | |