Complete natural hair care
Pack: 100 ml Amber Pet Bottle (Flat) with Golden Cap in Mono Carton
Description
Bester Hair Oil
Complete natural hair care
Therapeutic Segment : Hair Loss
Packing : 100 ml Amber Pet Bottle (Flat) with Golden Cap in Mono Carton
Benefits :
Strengthens hair roots & nourishes scalp
Prevents hair fall & promotes hair growth
Suitable for all types of hair types & eliminates dandruff
Other natural ingredients prevents hair loss
Helpful in deep nourishment of hair roots and scalp
Prevents premature greying of hair
Brahmi Extract
Helps repair hair follicles,strengthen scalp for healthy hair growth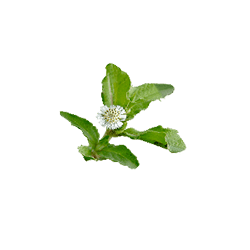 Bhringraj
Bhringraj is an effective solution for treating scalp infections.
Amalki
Strengthen hair follicles, luster to the hair. Great hair conditioner
Mahendi
Maintains Scalp Health, repairs, strengthens & conditions hair
Jatamansi Extract
For smooth,silky &healthy growth of hair.Prevents greying.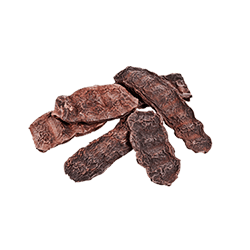 Shikakai
Helps promote hair growth,anti-fungal,prevent itching & dryness
Composition
Each soft gelatin capsule contains :
| | |
| --- | --- |
| Brahmi Extract (Bacopa monnieri) Wh. Plt | 18% |
| Bhringraj Extract (Eclipta alba) Wh. Plt | 18% |
| Nili (Indiofera tinctoria) Wh. Plt | 1% |
| Amalki (Emblica officinalis) Fr. | 15% |
| Neem Extract (Azadirachta indica) Bk | 2% |
| Nagarmotha Extract (Cyperus rotundus) Rh. | 2% |
| Jasud (Hibiscus rosasinensis) Fl. | 2% |
| Mulethi Extract (Glycyrrhiza glabra) Rt. | 2% |
| Mahendi (Lawsonia alba) Lf. | 5% |
| Manjistha Extract (Rubia cordifolia) Rt. | 1% |
| Jatamansi Extract (Nardostachys jatamansi) Rh. | 5% |
| Chameli (Jasminum grandiflorum) Fl. | 1% |
| Karanj Extract (Pongamia pinnata) Rt. Bk. | 1% |
| Haritaki (Terminalia chebula) Fr. | 1% |
| Lodhra Extract (Symplocos racemosa) Bk | 1% |
| Anantmool Extract (Hemidesmus indicus) Rt. | 1% |
| Vacha (Acorus calamus) Rt | 1% |
| Nagkeshar Extract (Mesua ferrea) Stamen | 1% |
| Dudhi Extract (Euphorbia hirta) Fr. | 1% |
| Shikakai (Acacia concinna) Fr | 16% |
| Processed in: | |
| Erand Oil (Ricinus communis) Sd. Oil | 3% |
| Godhum oil (Triticum sativum) Sd. Oil | 2% |
| Til Oil (Black) (Sesamum indicum) q.s. | |